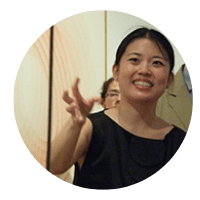 Abigail McEwen (she/her/hers) Associate Professor in the Department of Art History and Archaeology, leads Carillon's Art & Activism community. Her research and teaching interests span the modern Americas, with emphasis on the art of twentieth-century Cuba and Puerto Rico, the transnational history of abstraction, and the postwar avant-garde. McEwen came to Carillon as an Undergraduate Studies Faculty Fellow in 2017-18 and has offered Art & Activism since 2018. She previously served as Director of Undergraduate Studies for the Department of Art History and Archaeology (2017-20) and has mentored students through the Undergraduate Technology Apprenticeship Program (College of Arts & Humanities) and the Ronald E. McNair Post-Baccalaureate Achievement Program. As Faculty Director, she supports the continuing development of I-Series courses and their team projects as well as faculty-driven events and cross-community student engagement.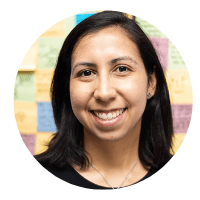 Erica Estrada-Liou (she/her/hers) is the Director of Curriculum & Experiential Learning at UMD's Academy for Innovation and Entrepreneurship. In this role, she helps staff, faculty and administrators throughout campus apply design to address complex challenges in their work and implement creative new approaches. She also designs learning experiences focused on teaching design thinking and innovation to students throughout campus. Estrada-Liou is also a co-founder of d.light design, a social enterprise that provides affordable light and power products to people living off of the electrical grid. After seeing d.light's first product to market, she joined Stanford's Hasso Plattner Institute of Design (the d.school) as a Design Fellow, and later became the co-founder and director of the Social Entrepreneurship Lab. While at the d.school, she taught various classes and workshops on human-centered design applied to poverty and various social issues, both in the United States and abroad. She holds a B.S. and M.S. in mechanical engineering and an M.B.A.
Ben Beltran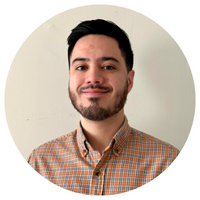 Ben Beltran (he/him/his) is the Assistant Director for Carillon Communities. His responsibilities include leading recruitment and outreach, training peer mentors, and guiding new and existing programmatic initiatives. Prior to joining the Carillon team, Ben served as the Program Manager for Student Diversity Education & Engagement in the University of Maryland's Department of Resident Life. He also has experience working in academic advising and multicultural student involvement. He earned his M.A. in Student Affairs from the University of Maryland and his B.A. in Advocacy & Social Change from Loyola University Chicago.
Miriam Fraga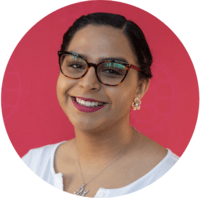 Miriam Fraga (she/her/ella) is the Program Manager for Carillon Communities. For Carillon, Miriam provides support for the IDEA 101 courses as well as assisting with Carillon programming and recruitment. Previously, Miriam has served as the Graduate Assistant for Academic Success and Community Development in UMD's Department of Resident Life. Miriam brings a background in student activities and academic support. Miriam is passionate about supporting students as they navigate higher education. She received an M. Ed in Student Affairs from the University of Maryland and a B. A. in Religion from Bowdoin College.
Sage Burch
S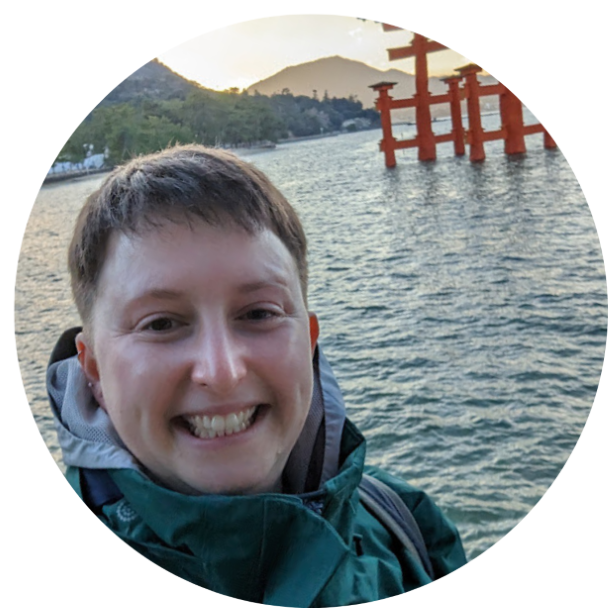 age Burch (they/she) is the Graduate Assistant for Carillon Communities and a current UMD student studying International Education Policy. As the GA, they teach an IDEA101 course in the fall semester and support first-year college students in Carillon year-round. Sage is a recent alum of the Japan Exchange Teaching Program, where they taught English to Elementary and Junior High School students in Ehime Prefecture. Before their four-year stint in rural Japan, Sage graduated from the University of Maryland, Baltimore County with a BA in Global Studies. For their last two years as an undergraduate, they worked in the Office of Student Life as an event programmer, creating events for the undergraduate community. Sage's goal is to bring students together and create a welcoming environment in Carillon as students get acclimated to UMD and navigate the challenges of college life.