Carillon Studio
In the Carillon Studio, you will learn to approach complex problems with a creative problem solver's mindset. This will include learning how to work in teams and learning design thinking methods such as interviewing experts, synthesizing information and experimenting rapidly.
While these are skills that will help you address any Big Question, in the Carillon Studio we will address two Big Questions, each through a design project. The first Big Question changes each year, but in the past have included things like "How might we design a way for fellow students to improve their transition to college life, in the new world we live in?" and "How might we design a way to help fellow students create and form habits of self-care?" The second Big Question is "What is Your Unique Maryland Experience?" During that project, you will draft a Maryland experience unique to you.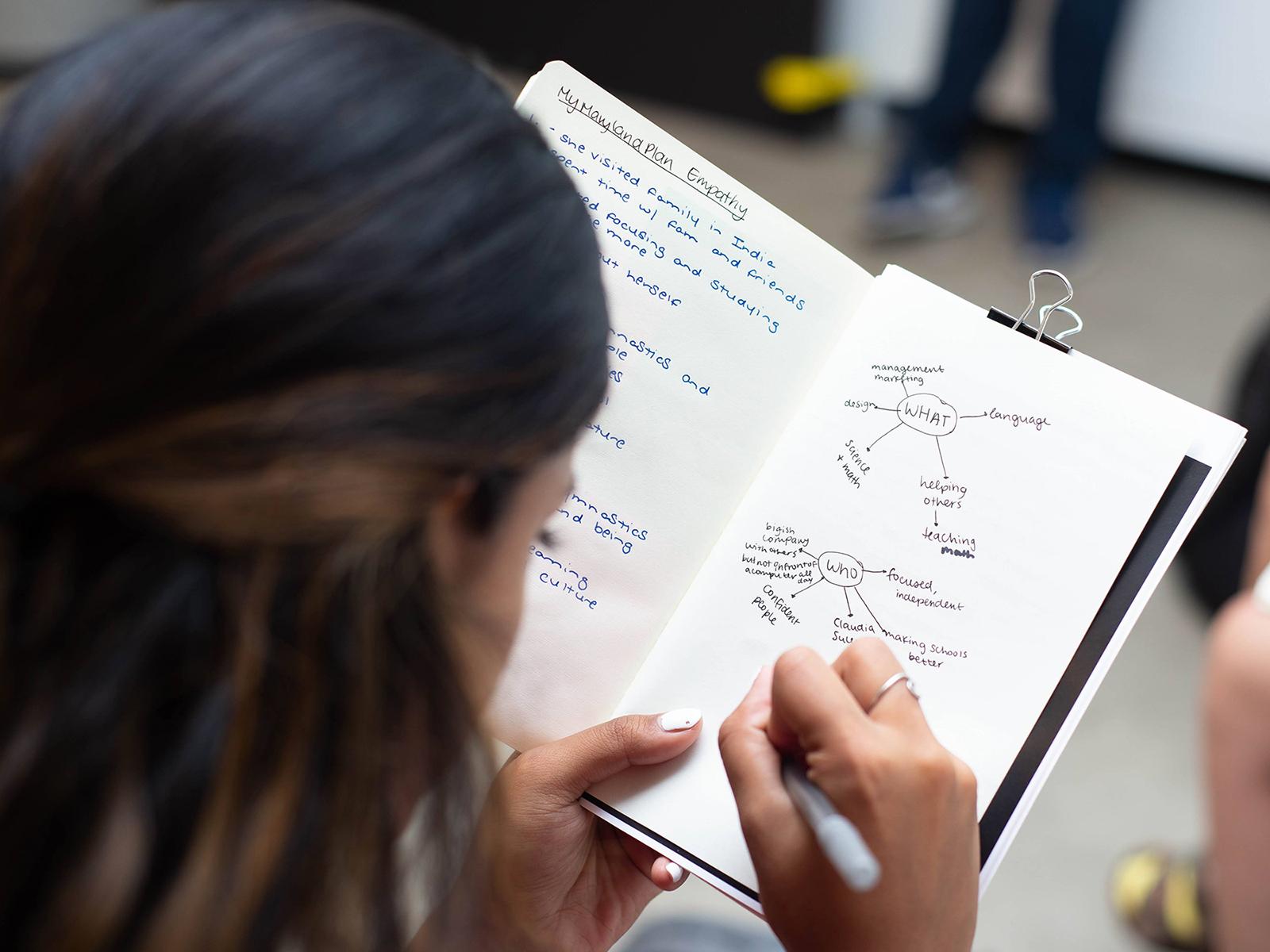 In the Carillon Studio you can expect to:
Interview family and friends to learn more about yourself

Collaborate and brainstorm with teammates

Mind map

Sketch

Practice improv techniques

Give an Elevator Pitch
The Carillon Studio is a weekly one-credit course comprised of 20 students from the same community. In this course you will also learn about the UMD academic experience. For example, many courses at the University of Maryland use active learning rather than lecturing. The Carillon Studio is a place to get comfortable with learning in this way. The Carillon Studio is complemented with community-wide sessions on University resources and topics of student interest, e.g. time management strategies, study abroad programs and career center resources.