From the Leadership Team
Dear Students and Parents,
Carillon Communities is delighted to invite a new cohort of students to join our living-learning program in Fall 2021. Built around the University of Maryland's signature I-Series courses, which engage enduring and contemporary questions that matter to our world, Carillon guides our students through their first year on campus, providing a network of dedicated faculty, staff, and peer mentors that facilitate their academic success and well-being.
Since its inception in 2014, Carillon has annually welcomed students into its communities and served as a launching pad into meaningful and personal college experiences. Living-learning communities optimally support students in their transition from high school to college (and beyond), and Carillon offers our students these advantages--linked courses within each community, collaborative assignments and projects, community-wide programming--within an intentionally compact structure. Participation in Carillon does not entail additional coursework or credit hours beyond those normally expected of first-year students in any degree program. On the contrary, Carillon conveys preferred enrollment in I-Series courses, which satisfy General Education requirements, and ensures that our students interact closely with faculty, affording opportunities to develop formative relationships. The complementary Carillon Studio, unique among the range of required, one-credit courses that orient students to the University, introduces our students to the Academy of Innovation and Entrepreneurship and to principles of Design Thinking, imparting essential skills: critical thinking, creative problem solving, empathetic communication. Taken together, the I-Series and Studio courses empower Carillon students to approach the Big Questions of their generation--as well as the remainder of their academic careers--with curiosity, imagination, and confidence.
Together with our terrific faculty and staff, the Leadership Team is committed to making Carillon Communities valuable, fun, and even transformational for our students. We invite you to join us!
Sincerely,
Abigail McEwen
Associate Professor, Department of Art History and Archaeology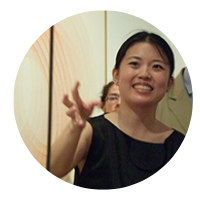 Melissa Del Rios
Assistant Director, Carillon Communities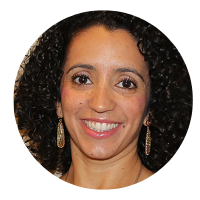 Erica Estrada-Liou
Director of Curriculum and Experiential Learning, Academy of Innovation and Entrepreneurship