Victoria Pannullo ('23)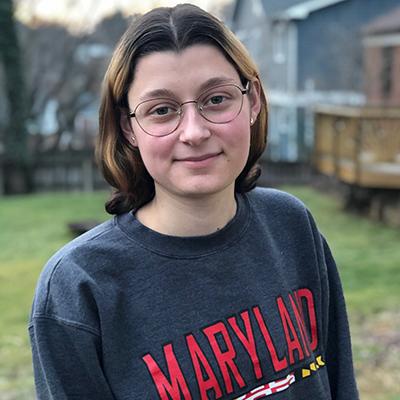 Victoria Pannullo, a Business Management major and Demography minor from Kensington, MD, shares some reflections on her participation in Carillon Communities and serving as a Carillon Studio peer mentor. Victoria participated in the Freedom Fighting community.   
How do you feel Carillon helped you adapt to the college environment?
Being in Carillon helped me to connect with other students, staff, and faculty - which all contributed to helping me adjust to college. I felt like my Carillon IDEA101 instructor and my I-Series Professor were both able to really get to know me as a student. In addition, I made some great friends in Carillon. These relationships helped me feel known and seen at a big school and helped me adapt to the college environment. 
What is the most valuable thing you have learned from your Carillon experience?
One of the most valuable things I learned in Carillon was the Design Thinking process. Through learning this process, I became less critical of my ideas, became more comfortable receiving feedback, and became more comfortable revising my work. I feel more confident in my ability to problem solve and am also more comfortable with failing. I am overall a better student because of this.
What did you gain from your experience as a peer mentor? 
As a Peer Mentor, I gained lots of experience with public speaking, teaching, and mentoring. I helped to teach the design thinking process and became more confident in my ability to teach and coach peers. Throughout the semester, I answered students' questions about anything from what classes to take, to the best places to eat on campus. It was a fun and fulfilling experience to mentor 14 students through their first semester of college.
What advice would you give to someone considering joining Carillon?
Being in Carillon helped to give me a sense of belonging at UMD and I made great friends through the program. Carillon helped to change the way I think about issues and approach them. It was an incredibly useful experience that I continue to find value in.