Harvest
How is climate change impacting agriculture and its ability to feed a growing world population?
Learn how sophisticated digital tools may be applied to this age-old question. The digital revolution has made data literacy an essential skill across disciplines and changed the way in which we are able to analyze and interpret the world. In this hands-on introduction to data analysis and visualization, you will work in teams of 4-6 students to examine real-world data on climate and agriculture. You will be introduced to data collected by national and international organizations that follow climate change and agricultural productivity. 
You can expect to:
Explore the impact of climate change on agriculture

Work with a team to analyze and present data using state-of-the-art visualizations

Develop strategies to communicate results to a non-technical, decision-making audience
Community Course
AREC280: Harvesting Big Data to Examine Agriculture and Climate Change. Can agricultural production keep up with climate change? Data analytics and data science are driving the force behind the digital revolution, which has changed the way we are able to analyze and interpret the world. The explosion of data offers both opportunities and challenges that require new tools and methods of analysis. This course applies sophisticated digital tools to an age-old concern: the impact of environmental change and extreme weather on agricultural productivity. In this hands-on introduction to data analysis and visualization with real-world data, students acquire the tools to understand the impacts of environmental change and more. (3 credit course, fulfills General Education requirement of I-Series and Scholarship in Practice)
Carillon Faculty
Lars Olson is Professor of Agricultural and Resource Economics where he currently serves as Director of Undergraduate Studies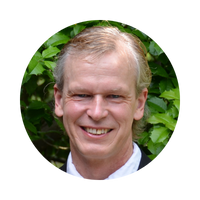 and has previously served as Department Chair and Director of Graduate Studies. He is the founding faculty of the interdisciplinary Global Poverty Minor, the Sustainability Analytics First-Year Innovation and Research Experience, and he was a Lead Faculty Fellow, University Honors and co-founder of the Information and Power Honors Cluster at UMD. Professor Olson received the College of Agriculture and Natural Resources 2020 Dean Gordon Cairns Award for Distinguished Creative Work and Teaching in Agriculture. His research focuses on the economics and policy of natural and environmental resource allocation over time and under uncertainty with a current focus on problems related to the economics of invasive species management.