Masculinities and Family Health
How do masculinities shape family health and well-being? 
This community is reserved for Freshmen Connection students.
Masculinities & Family Health explores the rapidly changing masculinities in contemporary families.  Consider risks to men's health, work pathways, and new configurations of partnering and parenting. Assess how these have transformed the lives of multiple generations of men.
You can expect to:
Explore how the experiences of men impact health outcomes for men, their partners, and children

Analyze fathers' experiences after completing a life history interview

Work with a team to design an educational and health literacy project to inform the public about men's healthy development
Read an article about the course experience.
Community Course
FMSC190: Masculinities & Family Health. An examination of changing fatherhood roles, health, and inequality in diverse families. Focus will be on masculinities and disparities among men by race and class; provider role expectations; and trauma and violence faced by men in contemporary society. (3 credit course; fulfills General Education requirements of I-Series and History and Social Sciences)
Carillon Faculty
Kevin Roy, Ph.D., is Professor in the Department of Family Science at the University of Maryland College Park School of Public Health. He is recognized as an expert in the field of fatherhood research, with over two decades of experience working with low-income families and community-based parenting programs.  His research focuses on the life course of young men on the margins of kin networks and the workforce, as they transition into adulthood and fatherhood. Through participant observation and life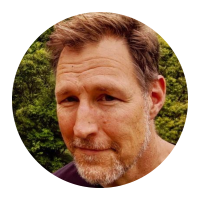 history interviews, Professor Kevin Roy explores men's health equity and disparities (specifically trauma), masculinities, and policy systems, such as immigration, incarceration, and community-based parenting programs. He has received funding for his research from NICHD, the W.T. Grant Foundation, the Annie E. Casey Foundation, and the National Poverty Center. Roy served as a deputy editor for the Journal of Marriage and Family and has published over 50 articles and chapters, in journals such as Social Problems, American Journal of Community Psychology, Journal of Family Theory and Review, Family Relations, and Pediatrics.
He is editor for the Sourcebook on family theories and methodologies: A dynamic approach (2022) and his book Nurturing dads:  Social initiatives for contemporary fathering in the ASA Rose Series was published by Russell Sage Foundation Press in 2012.  Roy received the 2022 Cognella Innovation in Teaching Award for his course Man up: Masculinities, fathering, health, and inequality.   He received degrees in Human Development & Social Policy at Northwestern University (Ph.D 1999, MS, 1995) and in International Affairs with a focus on Soviet Studies at Georgetown University (BSFS, 1988). He is on a research team that recently received a University of Maryland Grand Challenges Team Project Grant: Encuentros: A University-Community Partnership to Mitigate the Mental Health Crisis for Latino Immigrant Youth.